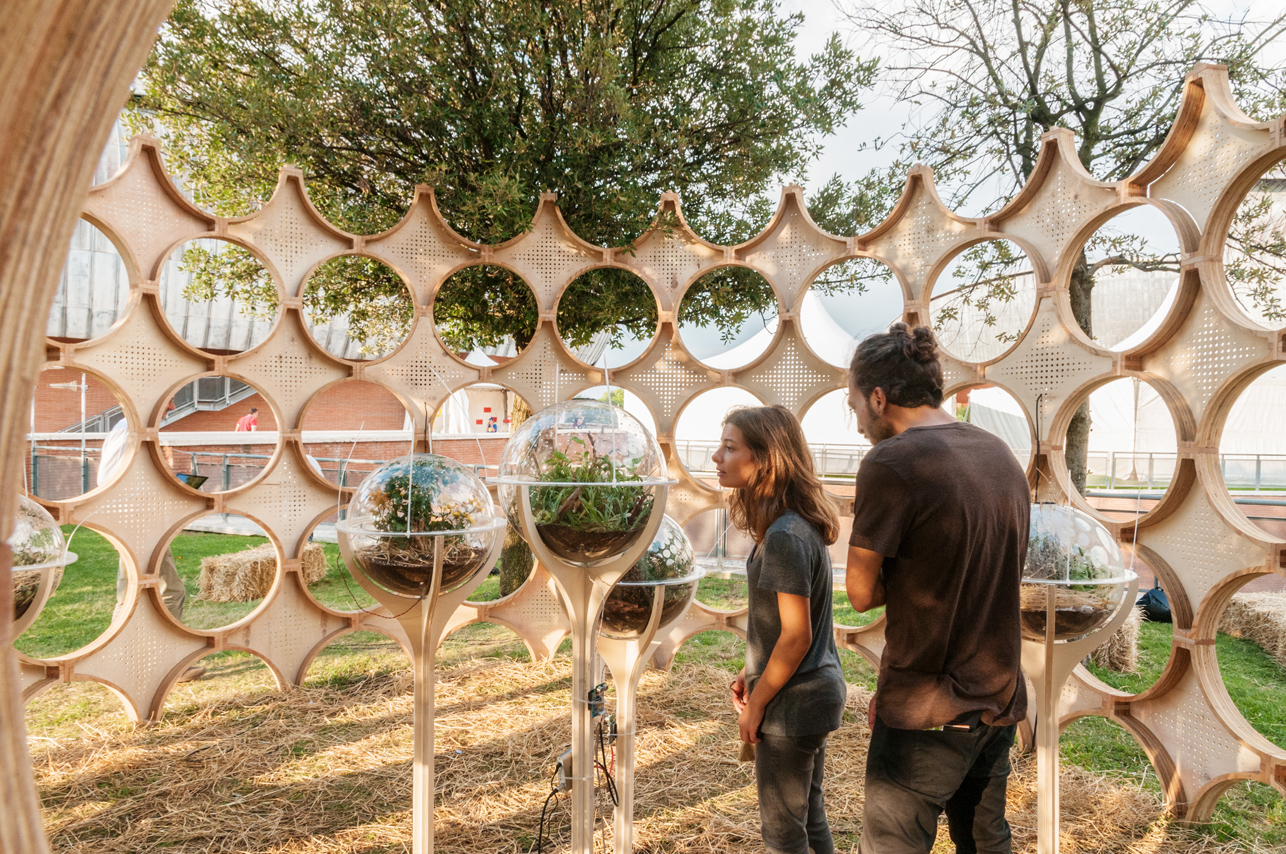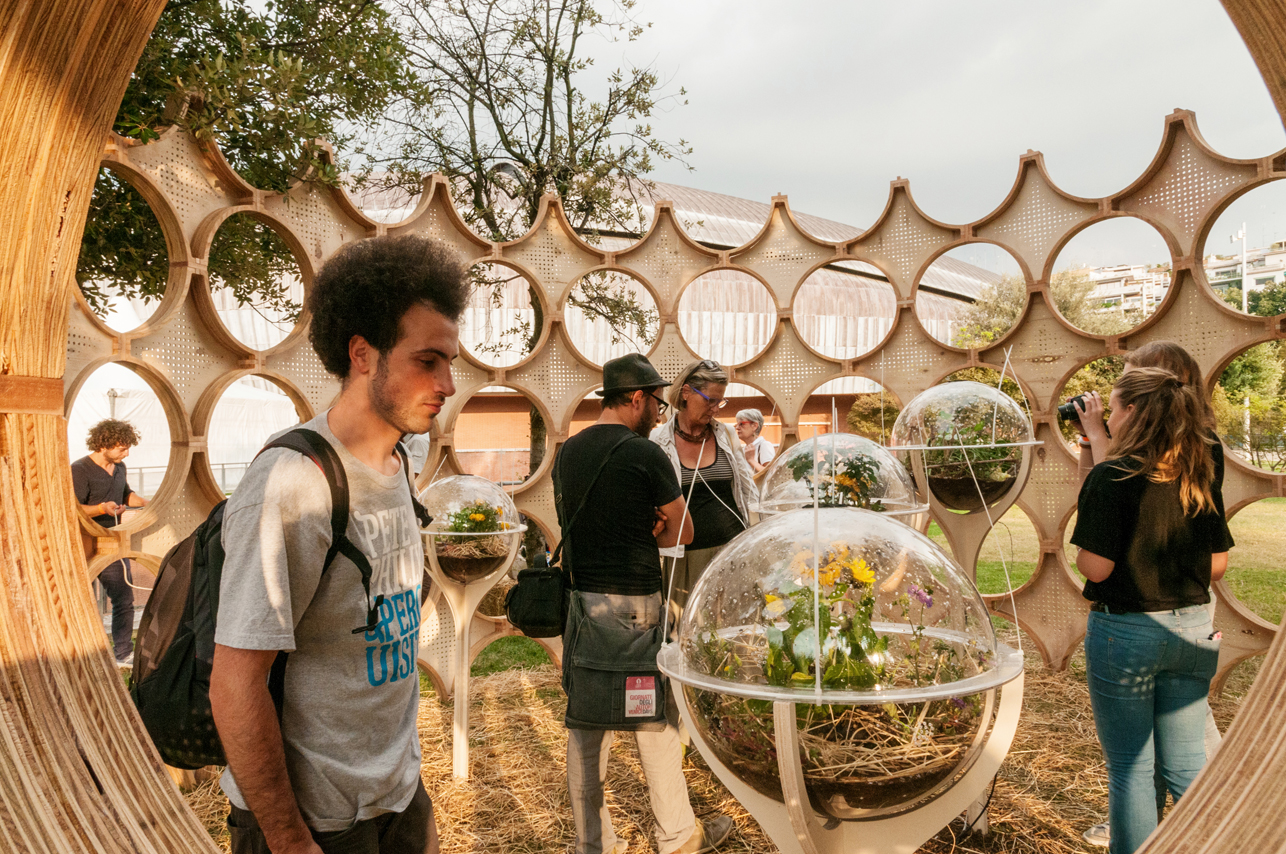 Description
Wunderbugs is an interactive architecture fully dedicated to the human-insect relationship, curated and designed by Francesco Lipari and Vanessa Todaro.
The entire pavilion was realized in wood combining traditional techniques and computer-numerical control machines.
Inspired by the typical shapes of the Roman Baroque, hybridized with geometries that the insects are capable of producing, the pavilion was seen as an aggregation of repetitive and simple elements.
Wunderbugs can assume infinite configurations thanks to its modularity realized through the careful combination of 1104 arc modules, 92 rhombuses which allow to alternate and adjust the pavilion's fullness or emptiness, and 198 knots in wood that regulate the circular or curvilinear progress. Wunderbugs' undisputed protagonist is the world of insects. Within Wunderbugs six spherical interactive ecosystems are equipped with Arduino and sensors for motion, humidity, temperature and intensity of sunlight. This data, combined with the information collected by a network of ultrasonic sensors able to detect the position of the visitors, is used to modulate in real time the Wunderbugs musical composition implementing a complete integration between architecture and environment. By playing with technology, the architecture and pavillion's geometry create an outdoor room equipped with an audio installation in which the music makes through combining nature and human an inseparable (and abstract) relationship with the world's harmony.
Credits
Name: Wunderbugs
Architecture and engineering: Francesco Lipari and Vanessa Todaro
Team: Chiara Settanni (biologist), Marco Pesoli (sound engineer), Vincenzo Core (composer), Sebastian Di Guardo (architect)
Partners: Apicoltura Giulio Vitale, Bioplanet, Noldus, Falegnameria Lucchetti
Client: Maker Faire Rome
Location: Rome
Dimensions: 30 sqm
Materials: Wood, plants, Arduino
Year: 2014
Photography: ©Anotherstudio
Video: ©Anotherstudio